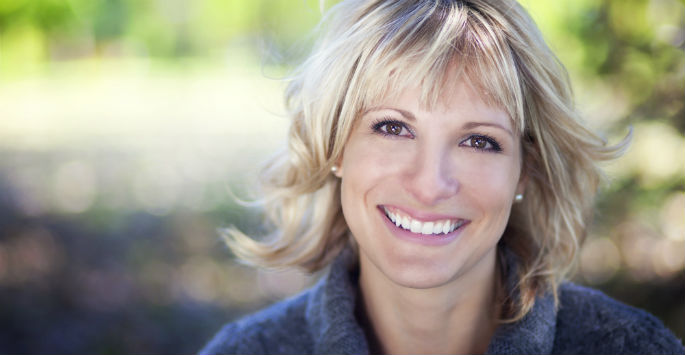 While micro-needling is one of the safest and least invasive ways to rejuvenate damaged and aging skin, it is also at the forefront of an innovative new way to treat premature hair loss.
At Vermont Facial Aesthetics, our hair restoration method is unique to the Upper Valley area, utilizing micro-needling and platelet-rich plasma (PRP). Contact us today at our location in Reading, Vermont to schedule a consultation with Dr. Carol Boerner and find out if you are a candidate for hair restoration.
What is Hair Restoration with Micro-Needling and PRP?
Traditionally, hair restoration techniques have involved surgical procedures that have mixed results and can lead to excessive scarring. At Vermont Facial Aesthetics, our hair restoration treatment is minimally-invasive and is gaining popularity worldwide.
Before
After
Before treatment begins, Dr. Boerner will numb the scalp area to increase patient comfort. Micro-needling then begins using the Eclipse MicroPen™, a medical pen-like tool with 12 microscopic needles in the tip.
During this process, tiny puncture-like wounds are made in the scalp, opening up the skin. Micro-needling is a painless process, and the punctures are not visible on the surface of the scalp.
In addition to the micro-needling, the scalp is treated with PRP. This is created from a sample of your blood taken prior to treatment that is purified through a sterile centrifugal process. PRP contains several growth factors that have proven results in regenerating new tissue.
When spread topically on the scalp, the PRP is effectively absorbed into the micro-needled skin. The growth factors are absorbed deep into the scalp, stimulating follicles and promoting hair regrowth.
Is Hair Restoration with Micro-Needling and PRP Safe?
As separate therapies, micro-needling and PRP have proven safety profiles and are used in thousands of treatments per year. Together, they provide a less invasive and results-based treatment for the 50 million Americans currently experiencing some form of hair loss.
While this technique is still being tested, patients have reported no major side effects. As PRP uses your body's tissues, the risk of adverse reactions is significantly reduced.
Am I a Good Candidate for Hair Restoration?
During your consultation with Dr. Boerner, your individual condition and severity of hair loss will be evaluated to determine if this treatment is right for you. Some contraindicating medical conditions may apply, which will be discussed with you prior to treatment.
Results may vary from patient to patient, and multiple sessions may be required to achieve desired results. Doctor Boerner will customize a treatment plan for you based on your individual needs.
Contact Vermont Facial Aesthetics today to schedule a consultation with Dr. Boerner and find out if hair restoration with micro-needling and PRP can help reverse your premature hair loss.