We offer a variety of anti-aging skin care services:
Facial Rejuvenation with Xeomin and Botox ®
Dermal Fillers (Radiesse, Juvederm, Restalyn Lyfte, Silk, Refyne and Belotero)
V.I Peels and Microneedling
All of these skin care services help you to look rejuvenated, refreshed and recharged. People will notice but think that you may have just returned from a relaxing vacation or that you have lost some weight or that you "just look great!". . .
VFA is the Best Kept Secret in the Upper Valley.
Our treatments are designed for the person who wants to age beautifully. These treatments can be used individually or in combination. We invite you to have a complimentary consultation so we can review your desires. We can then explain and plan the best way to help you achieve your goal of aging beautifully.
Botox and Xeomin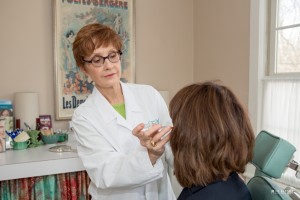 Both of these products are botulinum. Both equally block the release of a chemical called acetylcholine which triggers the muscle contractions that create wrinkles.  Dr. Carol Boerner uses both Xeomin and Botox to stop the muscle contractions so as to soften the wrinkles between your eyes, your crow's feet, your frown lines, and furrows in your forehead and chin.
Botulinum has been used routinely since the 1980s for cosmetic procedures. The wrinkle preventing effects of Botulinum normally last for approximately three to four months, and should be replenished regularly before the muscle regains its bulging shape, and the furrow returns. The furrow is the shadow between the muscles. Keep the muscles from moving with Xeomin or Botox and the furrow fades away. Please read more about Botox  and Xeomin
Radiesse, Restalyn, Lyft, Silk, Refyne, Juvederm and Belotero
Radiesse and Voluma are used to rebuild flattened cheeks and soften those lines from nose to mouth by replenishing the apples in your cheeks. Radiesse has been shown to make your own body replace its collagen. Juvederm and Restalyn also smooth away your facial folds. Radiesse, Juvederm, and Voluma are gel-like, soft tissue fillers that I use to immediately smooth away the vertical lines between your nose to mouth, and mouth to chin.
Dr. Boerner chooses the correct filler for the job that needs to be done. These products each have specific properties for the particular function that is needed. For instance, the thick strong filler that lifts your cheeks would feel terrible in your lips. And the soft gel used to re-inflate old, tired lips would never be able to fill up the cheeks.
Many patients achieve smooth and natural-looking results lasting up to a year with just one treatment. Radiesse lasts about 12 months. If you want to learn more about how these fillers can help you look less stressed, more youthful, then I invite you to read the complete details below. We will work together to create that softer look so that everyone will think you are relaxed and refreshed, not "done".
Read more about Radiesse, Restalyn Lyft, Silk, Refyne and Juvederm and Belotero 
Peels That Work
Peels are just that – a way to remove several layers of dull surface skin cells that contain discolorations, fine lines, and wrinkles. There are various depths of skin peels. Non-medical technicians can only do very superficial peels-it just isn't safe for them to remove much skin. I use VIPeels, a medium-depth peel, that can really make a difference in your skin. It is a comfortable experience because it actually uses an anesthetic in the peel solution so you are only aware of the liquid going on.
Micro-Needling
Micro-needling is also known as Collagen Induction Therapy – is an innovation in aesthetics that can decrease acne scars, stretch marks, fine lines and wrinkles, hyperpigmentation and lip lines. Many patients have wanted us to treat those awful "smokers lines" but until now, there was nothing but laser skin resurfacing and filling individual lines with filler that I could recommend.
Now we can reduce those lines with a series of in-office procedures that do not require tons of down time. The goal in any facial rejuvenation treatment is to make the fibroblasts in the skin produce more collagen. Collagen provides the scaffolding and support – read volume and lift here – for your skin. Slathering on cosmeceuticals is necessary but only about 15 percent can be absorbed by the intact skin. By making these micro-perforations up to 85% of the product is absorbed. Read more about Micro-needling!
Your face… Your Story… Your Way…